To take care of your baby you need something that you can trust. You need monitors to spy on your little one only if you are sleeping or out at work. To give you a sigh of relief in this Motorola MBP853 review I will highlight some main features of this device so you should decide whether to buy it or go with some other brands like Angelcare or Samsung Sew.
Motorola MBP853 Review Video Baby Monitor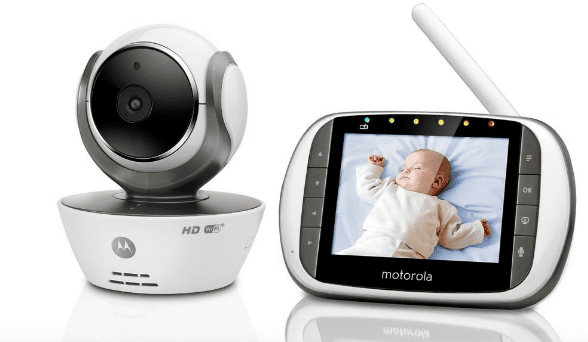 Motorola MBP853 is a baby video monitor that can monitor the activities of toddlers while sleeping. However, MBP853 uses mechanical buttons on the side instead of the touchscreen to control activities. Some well-known features of this device are
Sound Control
Brightness Adjustment
Up to 5 Lullabies
Alarm
Temperature Control
Camera Zoom
Timer
High Definition Camera ?(Camera can be rotated from the side buttons on parent unit)
Some Good and Bad Features of Motorola MBP853
While making Motorola MBP853 review, I found some good things and bad things about the device.
Good Things First
The Camera can be rotated from the parent unit which is something I was expecting from this device. However, the camera quality is not that much great at night as it was in You will have to place the camera close to the child to get a clear view. The camera can rotate, tilt and zoom at the same time.
You can connect MBP853 to the Wi-Fi and get detailed monitoring once you download the app. The app named ?Hubble? can be downloaded from iOS and Google Play store.
The video quality is good enough at daytime, however, it becomes a little disturbed at night.
5? Diagonal LCD screen
The wireless has a maximum range up to 300 meters which makes MBP853 a perfect candidate for big homes.
Temperature Sensor is there is to alert you about variations in temperature across the room.
The parent unit can be connected up to 4 cameras at the same time. Now, this is something similar to the products from Angelcare.
The two-way communication system allows you to speak with the baby and hear the reply.
Alerts when baby moves or makes noise in the room
Believe me, the audio quality is super awesome and no other monitor can beat it. Microphone in the camera let you hear smallest sounds in the room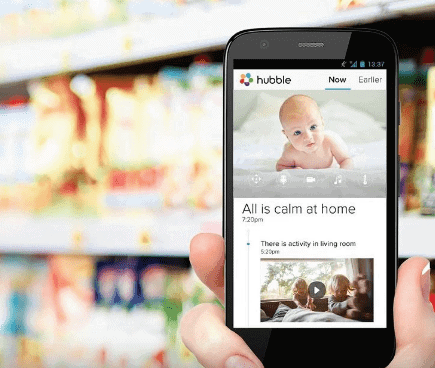 Bad things
There are not many bad things to talk about this but here are some improvements that I want to see in this product
No sensor pad like the one we have with Angelcare products.
Night Vision is really bad if you place the camera far away from the baby.
As soon as the Wi-Fi turns off, the camera gets disconnected from the parent unit inside the home.
Battery life is too short
Final Verdict about Motorola MPB853 | Is it Worth Buying?
At last, I just don't blame the monitor for not being kind at night. Also, let me tell you a secret that the camera survived the water test. But you don't dare to try such a test at home.
The build quality of this entire monitor is pretty good. If you are looking for a monitor that keeps track of every single move then go for this
Finally, this was a short Motorola MPB853 Review hope you liked it. If you got something to share or ask then do let me know in the comment section down below.