It is back to school or college season and you are looking for the best laptop for your study. We got you covered as we bring you the best student laptops with longer battery life right here.
Best Budget Student Laptops with Longer Battery Life
Now we are not only talking about the best laptops, not the cheap ones. Because as a student you don't need something like a predator gaming laptop right? So we are going to discuss with you 3 very well built laptops at an affordable price.
Acer Aspire 5 | Most Affordable Student Laptop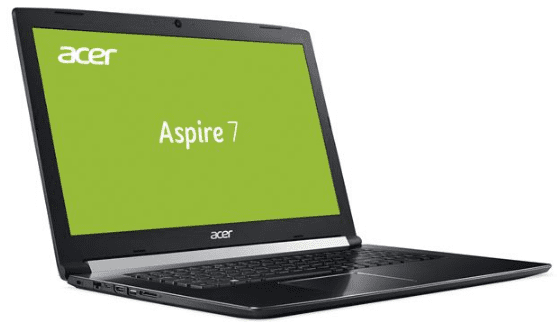 Specifications:
Processor: Core i7-7500U
Display: 6?
Ram: 8GB
Storage: 1 TB
Windows: Windows 10
Price: Around $600
Let us first start off with Acer Aspire 5 which is at the top in our list of Best student laptops 2018. This is a great device for the students who want to have a laptop for school but also enjoy some light gaming as well.
Basically, it is an inexpensive and regular looking laptop that can handle some latest gaming titles pretty easily due to its graphics card from NVIDIA. The MX 150 chip from NVIDIA makes the entire laptop cost around $600.
Now there are only two things that might be an issue for the students. First is the battery life which is limited to 5 hours.
Therefore students might need to take the laptop charger with them to school or college. So if you have to spend most of the time at school or college then do not forget to bring the charger with you.
Secondly, Acer Aspire 5 is not super thin, unlike other high-end laptops. So it is a little bit thick in size but overall it?s a good choice to go with.
Lenovo 320S | Wallet-Friendly Laptops for Students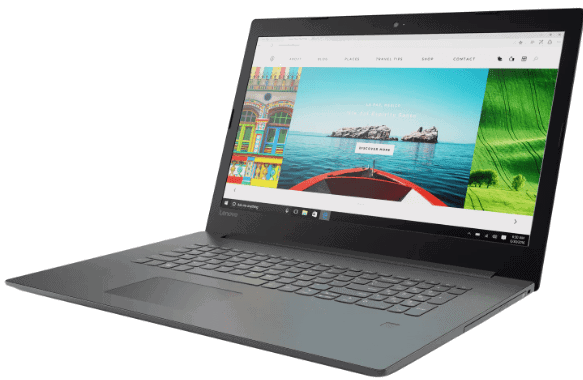 Specifications:
Processor: 7th Gen Core i5
Ram: 8GB
Display: 14?
Windows: Windows 10
Storage: 256GB
Price: $550
Now if you love a laptop with a sleek and thin design then nothing is better than Lenovo 320S. It has an aluminum body that gives a good feeling. The screen at the laptop is a little bit dim because in the base model Lenovo does not allow the 1080p screen to be installed.
However, the keyboard is spacious and good to type. The battery life on the laptop is really good lasting around 7 hours. This device comes with a couple of different configurations but the most basic model starts at $550 which is affordable for students.
Indeed it is one of the best student laptops to get in 2020 with the latest specs but a less storage space. However, the students don't need that much space to carry on with their studies.
ASUS UX330 | Best Cheap Laptop for Students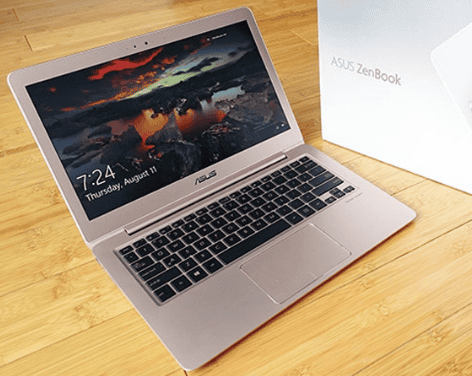 Specifications:
Processor: 7th Generation Core i5
Display: 3?
Ram: 8GB Ram
Storage: 256GB
Windows: Windows 10
Price: $700
ASUS UX330 is the successor to the UX 306. It is incredibly a good laptop for the money you spend. Now it might cost you around $700 which is not affordable for most of the students.
But the good part lies in its build quality and pretty simple design. It has 2 regular USB ports, one USB-C port, and a micro HDMI port. It has a good 1080p bright screen with a matte finish.
It has a nice back-lit keyboard and decent track-pad as well. The speakers on this thing are really good and they are located at the bottom. For a price of $700, the speaker quality is pretty amazing and crispier.
It has a 13? screen which is pretty small as compared to the other 2 laptops we discussed above. The only thing we don?t like on this laptop is the fan noise. Now the fan noise is there even when you watching stuff on YouTube.
Therefore if you have no concern with the fan blowing then this is the best thing to go for.
The Bottom Line
Finally, these were the best affordable laptops on cheap budget and longer battery life. However, there might be laptops on the market that are way cheaper than the ones we discussed here.
But just keep in mind that the quality matters more than the price, so it is wise spending your money just once instead of doing experiments on cheap rigs.
Also if you are looking for an expensive choice besides just studying then don't forget to check out our review for HP Spectre 13.